How to Get Rid of Dandruff
How to Get Rid of Dandruff
24 May 2018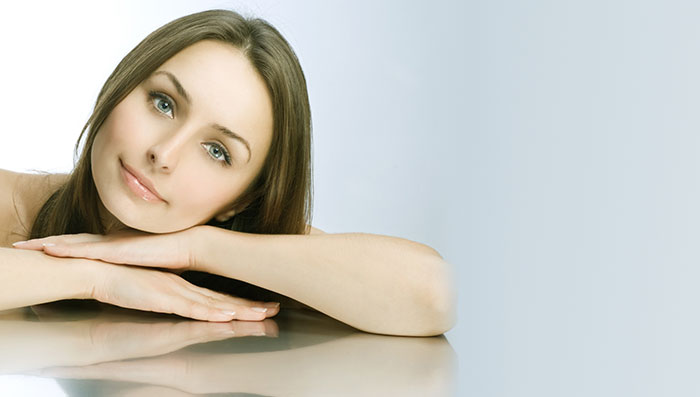 If those pesky white flakes have been snowing on your dry scalp, it's about time you put them to rest naturally. Dandruff usually occurs as a result of having a dry, oily scalp. The flakes are dead skin cells that keep shedding from your head, making your hair weak and brittle. But worry not, because we've put together a few
natural hair care tips
to protect your hair from any further damage. Read on to find out how to get of dandruff using these 4 miraculous natural ingredients.
Neem (Indian Lilac)
With power of treating many hair woes like scalp acne, itchy scalp and hairfall, the antiseptic and anti-bacterial properties of Neem, also known as Indian lilac, help to treat dandruff as well. It also helps to stimulate blood circulation and strengthens the immune system which leads to strong, healthy and shiny hair growth. Due to its high fatty-acid content, neem acts as a good natural hair care tip by soothing and healing the itchiness and flakes.
Treat Dandruff With Neem
Boil a handful of neem leaves in four cups of water
Cool and strain the solution
Use this decoction as a hair rinse twice or three times a week
Olive Oil
Olive oil is made up of fatty-acids that coat the shaft of your tresses that keeps them healthy and protected. Being a natural moisturizer, when it's massaged into the scalp it hydrates your scalp, reducing the appearance of your dandruff naturally, with no chemically laden shampoos. Most hair care products are full of chemicals, which can actually damage your hair more in the long run. Using a high quality olive oil like Dabur Vatika Enriched Olive Hair Oil as a hair treatment will give your hair back its health appearance naturally.
Treat Dandruff with Olive Oil
Take some Dabur Vatika Enriched Olive Hair Oil and mix half the amount of lemon juice in it
Rub it on your scalp and massage for a few minutes
Wash your hair after at least 20 minutes
Follow this natural hair care tip two to three times a week
Apple Cider Vinegar
Treating your scalp with apple cider vinegar is an effective home remedy to get rid of dandruff. By restoring the pH balance of the scalp, it inhibits the growth of yeast and works as a natural clarifier by cleaning clogged pores and hair follicles.
Treat Dandruff Apple with Cider Vinegar
Take two tablespoons of apple cider vinegar
Add an equal amount of water and 15-20 drops of tea tree oil in it
Apply it onto your scalp and massage. Rinse your hair after a few minutes
Follow this natural treatment twice or three times a week
Baking Soda
Baking soda is a folk remedy that is used to treat scaly, itchy dandruff, as well as other scalp conditions. It acts as a mild exfoliant that removes dead skin and helps to reduce excess oil from the scalp, lessening the occurrence of dandruff. With repeated use, it also helps restore production of natural oils that keep your scalp from becoming dry and flaky.
Treat Dandruff with Baking Soda
Rinse your hair with warm water
Fill your palm with baking soda and mix the baking soda with a few drops of water to form a paste
Massage the paste onto your scalp using your fingertips. Scrub your scalp with the paste thoroughly
Rinse your scalp with warm water and condition as usual
Dandruff may seem like an unbeatable enemy, but there are a number of effective ways to manage it and lessen it without involving harsh chemicals or an expensive trip to the dermatologist. So, the next time it starts snowing flakes, think about how to treat dandruff naturally, remember that a solution could be right in front of you, maybe even as close as the baking soda in your kitchen. Do try these
natural hair care tips
and tell us if they worked for you in the comments section.
Also read
Dandruff Removal Treatment at Home
How to Treat Dry Hair
Hair Fall
Hair Oil
Hair Fall due to Dandruff

---
*
Fields are required. Make some cool noise, please don't spam and your voice will be heard.
Was this Article helpful?