5 Homemade Remedies to Get Beautiful Hair
5 Homemade Remedies to Get Beautiful Hair
24 May 2018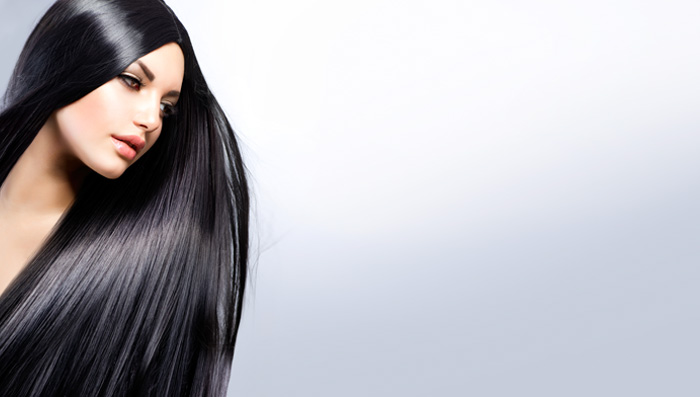 Every time you style your hair using heat, you subject your hair to very high temperatures. This is very harmful as it deprives your hair of any moisture and leaves it dry, frizzy and prone to breakage. If you heat-style excessively, chances are that you end up opening the cuticles and cause permanent damage to the protein bonds. Now don't worry! We always endorse natural hair care tips. And this time too, we have a few homemade remedies to help you out using herbal hair oils.
Homemade remedy for dry hair - avocado & almond oil hair mask
Avocados are great for moisturising damaged and dry hair. Simply mash up an avocado with a teaspoon or 2 of Dabur Almond Hair oil. Separate dry hair into 4 sections (2 up, 2 down) and apply the mixture to each section of hair, starting with the bottom 2 first. Once the entire head is covered in the mixture, put a shower cap over it and keep for half an hour. After that, rinse in the shower using a mild shampoo.
Natural hair care tip with amla & olive
Simply nourish your scalp by massaging Dabur Amla Hair Oil on it. Leave it overnight and wash your hair with a mild shampoo for best results. If you find the oil heavy for your hair, you can opt for a lighter non-sticky one like Vatika Enriched Olive Hair Oil.
Banana & coconut oil hair mask
If you have hair damaged from chemicals and heat, try this banana and coconut oil mask to help fix those damaged tresses. Take a banana and one tablespoon of Vatika Enriched Coconut Hair Oil and blend using a blender until it becomes a smooth paste. You can also add a dash of flour if the paste is too runny. Apply his mask to your hair in the same manner as the previous one, separating hair into sections. Now wrap using a shower cap and keep it on for about 30 minutes. Rinse out with cold water for soft hair.
Eggs & mayonnaise hair mask
Damaged hair can be really frizzy. This natural hair care tip works on your hair to make it soft. Separate the yolks of 2 eggs from their whites. Whisk the egg yolks with 1 tablespoon of mayonnaise. Use this mask on the bottom 2/3rds of your hair. Put a shower cap over your head and let it sit for at least 15 minutes before washing out with cold water.
Ingenious homemade remedy for hair - milk & honey mask
This milk and honey mask is perfect for brittle, damaged hair that tends to be thin and easily weighed down by heavy conditioners and oil treatments. Warm up two cups milk in the microwave so it's not too hot to the touch. Use milk cream if you have coarse hair and skimmed milk if you have fine hair. Add two tablespoon honey and stir until fully dissolved. If you use low-fat milk, add a teaspoon of flour to thicken mask, otherwise it won't stay on your hair. Now pour it over dry hair, massaging thoroughly to ensure all strands are covered. Place a shower cap over the hair and leave it on for 15-20 minutes. Now wash your hair and discover perfectly soft mane.
These
natural hair care tips
will surely help in making your dull and lifeless hair more lively and healthy than before. When you use them, don't forget to tell us how much you like our tips!
Also Read
Home Remedies for Shiny Hair
How to Treat Dry Hair
Home Remedies for Healthy Hair
How To Remove Dandruff
Long Hair Tips
Home Remedies for Silky Hair
Hair Fall
Hair Oil

​
*
Fields are required. Make some cool noise, please don't spam and your voice will be heard.
Was this Article helpful?