5 Easy Hair Care Tips For Long Hair
5 Easy Hair Care Tips For Long Hair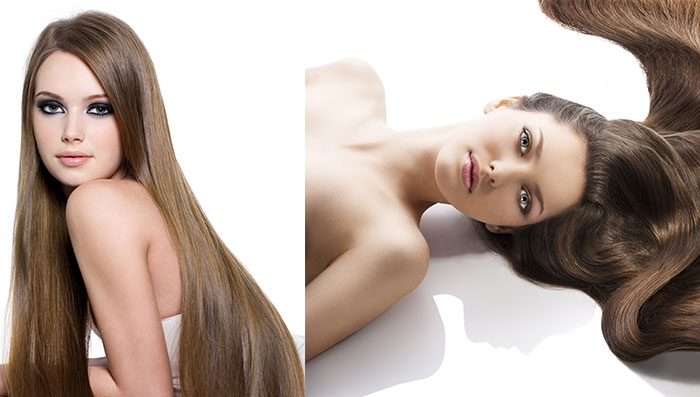 Everyone with long hair goes through a lot of work and toil to make them that long. But what many forget is the amount of care that goes into keeping it healthy and making it look gorgeous. Long hair can be the crowning glory of a woman's looks, provided it's and full of life. No wonder that long, shiny and healthy hair is truly admired by many. But in case you aren't keeping your tresses healthy, then it might leave people thinking that you are careless and shabby, which we're sure is a very unwanted opinion. So if you're looking to grow your hair long, here are a few basic
hair care tips
that you will need to follow to flaunt a hairstyle for long hair.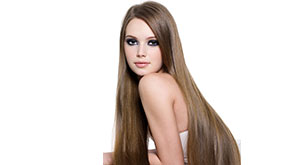 Oil Your Hair

Your hair needs as much nutrition as your body. Just like you make sure that you eat healthy food to keep your body in tune, you should make sure to oil your hair with Amla hair Oil as it gives the roots nutrition and strength to grow long and strong. So make sure you stick to our hair care tip and oil your hair twice a week.

Deep massage for healthy long hair

Besides relaxing you, massaging plays a big role in stimulating hair growth. Massaging pulls blood flow to your scalp and this in turn promises better growth. And that's a win-win situation! So not only are you relaxed, but your hair is long, strong and luscious. What more can a girl want?

Shampooing for healthy hair and scalp

Shampooing is the very first step to having a healthy scalp and hair. You can use Dabur Vatika Henna and Olive Shampoo to gently cleanse and nourish your hair. But after the wash, it is essential to follow up these essential hair care tips.

Despite your hair looking good and feeling fresh after a wash, don't forget the fact that every wash can make your hair dry and brittle. So, don't wash more than thrice a week.
Washing makes your hair brittle, so be gentle when washing.
Avoid washing your hair with hot water as it can leave your hair dry and brittle. Use cold or lukewarm water when washing.
Don't overuse shampoo or conditioner in excess as it can harm your hair.

Condition for better hair care:

One of the key ingredients to carrying off a good hairstyle for long hair is conditioning. Not only does it provide protection from dirt and pollution, it also locks the moisture in the shaft preventing dryness. However there are certain hair care tips and ways to do it right depending on your need.

Always use conditioner after shampooing your hair. Never step out of the shower without using a conditioner.
Don't use excessive conditioner. If you have extremely brittle hair then deep conditioning. Stick to using it once a week.

Trim to keep hair healthy and long

To keep your hair healthy and long, give it a trim once in a while. Split ends are unavoidable no matter how much care you take! They occur naturally as your hair grows out. So, make sure to hit the hair salon for a regular trim.
Your hair grows around half an inch each month. But due to regular styling and other environmental reasons hair gets split ends and damaged cuticles. It is proven that healthy hair grows faster than damaged hair and so visiting the salon every 6-8 weeks is advised. Make sure to use a leave in serum to help heal the split hairs and prevent further damage.




Follow these tips and tricks to flaunt your long and beautiful tresses. And if you have any more tricks up your sleeve don't forget to share them with us in the comment section below. Click here to check out different hairstyles for long hair. Also find more tips for long healthy and shiny hair and various home remedies for long hair.
Also Read
Home Remedies For Dry & Damaged Hair
Healthy Hair Tips
Home Remedies for Silky Hair
How To Remove Dandruff
Hair Fall
Hair Oil

---
*
Fields are required. Make some cool noise, please don't spam and your voice will be heard.
Was this Article helpful?