Top 5 hairstyles for long hair
Top 5 hairstyles for long hair
26 February 2014
Managing long hair can be a tough task and styling them is tricky too, but yes there are some easy hairstyles for long hair available. Make sure to cleanse your hair using a Shampoo suitable for your hair type. If you have dry hair try Dabur Vatika Heena & Olive Shampoo to make the manageable and ready for styling. I am sharing Top 5 hairstyles for long hair below, hope you enjoy them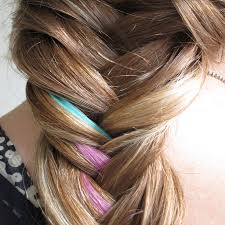 Fishtail Braid
Getting a Fishtail Braid right will require some practice but believe me once you get a hang of it, braiding hair would be one of the easiest and fun hairstyles for long hair. It looks chic and comfortable, perfect for summers. I love the look of fishtail braid on long hair, it makes them appear a bit short and if you have thin hair, braiding them loosely will give the illusion of voluminous hair. How to Fishtail Braid? It is easy - Divide your hair into two sections. Take a thin strand of hair from the outer section of the first part and pull it over the first part and add it under the second section on the other side. Then do the same on the other side and keep alternating until you see your fishtail pattern. Keep the hair strands thin to make the braid look more intricate.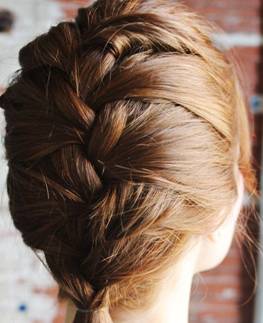 French Braid
It is one of my favorite hairstyles for long hair, whether you have medium length hair or long, French braid looks amazing. You can French braid hair from the front, middle or side of your hair, in all the cases this style looks classic and keeps hair in place too. You can make it look fun by extending it to the back of your head by keep adding sections of hair from both the sides, secure rest of the length (hair) in a loose bun once you reach the back of head (near neck).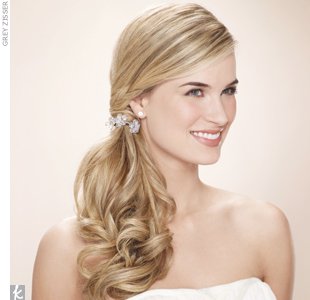 Side Pony
This is another one of the quick hairstyles for long hair. Sweep your hair back into a side ponytail and secure them loosely. Back comb the top part of it neatly to add bounce, volume and carelessness. This is perfect for college going girls who are running short of time in the morning and want to achieve a quick hairstyle that's carefree and chic! Isn't it one of the easiest hairstyles for long hair?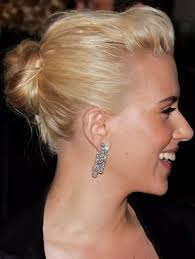 Poof Hair + Bun
To add some glamour to otherwise flat looking hairstyle you can add a bump/ puff in the front. A puff can give instant lift to any hairstyles for long hair. Start by taking out hair from the front till the crown, you can adjust the size of the poof as per your liking. Twist it a bit, push the section forward (creating a puff) and secure the poof by adding bobby pins. You can sweep back rest of the hair and secure them in a loose bun or pony tail. This one again falls into quick 5 minute hairstyles for long hair.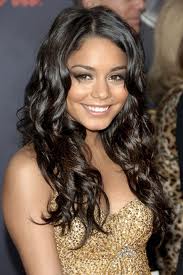 Heatless Waves
This is one of the few hairstyles for long hair that demand time but results are outstanding. Heatless waves are perfect hairstyle for long hair for any occasion. How to do it? Spray some water on your hair to dampen them. Take any piece of cloth and tear it in 8-10 strips (should be 8-9 inches long and 2-3 inches wide). Now section you hair in 8-10 parts (depending on how heavy your hair is). Now place one section of hair on the mid of cloth strand, roll the hair with the rag, once you reach up to the scalp, tie the loose ends of the rag tightly. Repeat the method on rest of your hair by dividing them in sections. Leave it overnight for tighter curls or for 2-4 hours for loose curls. You can spray some hair spray to keep curls intact for longer time. Apply 2-3 drops of Dabur Almond Hair Oil on the ends of your hair to give them shine and keep them manageable. This hairstyle for long hair would go with any outfit or occasion. Hope you liked these hairstyles for long hair. Which one you loved the most?
Check out more
hairstyles for long hair
&
long hair tips
to keep them healthy & shiny.
Also read
Easy Braided Hairstyles For Long Hair
Hairstyle For Long Hair For Party
Cute Bun Hairstyles For Long Hair
Wedding Hairstyles For Long Hair
Short Wavy Hairstyles
Easy Summer Hairstyles
Different Ponytail Hairstyles
Best Hairstyles For Thin Hair
Hairstyles For Wavy Hair
Holiday Hairstyles
Romantic Hairstyles
Tips For Thick Hair
How To Use Hair Accessories
Different Hairstyles For Long Hair

mridula batra
December 31, 2014 11:58 AM
Thank you for such great tips
Categories
Blogger Profile
Blog Archive
Was this Article helpful?