5 Homemade Fairness Face Pack
5 Homemade Fairness Face Pack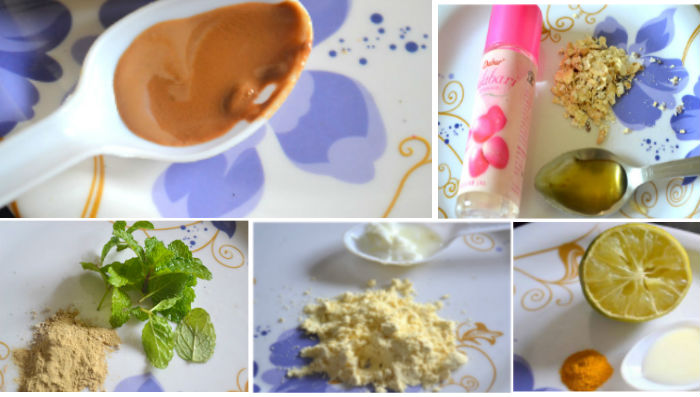 Women are said to be "Beauty Conscious", especially since they crave for beautiful skin and hair. It's a desire of every woman regardless of her age, to stay fair. Usually we try using different cosmetics and creams to clean up and maintain a bright complexion. But they are not much worth or you can say some cosmetics are a real waste of money. Instead if we follow few of our good old natural fairness tips and homemade face packs, they will surely prove out to be helpful.
Here we have a few natural skincare tips and face packs to get fair skin prepared directly from your kitchen.
What are the tips to have a fair skin?
You have to first aim to have a clean and clear skin. Your skin should be free from pimples, acne, blackheads and especially dark patches or scars. Use easy homemade recipes for attacking them.
Do not have a stressful lifestyle and get enough sleep or else your skin will look dull and unhealthy.
Have a healthy diet by including fresh fruits and vegetables. This results in a glowing skin.
Intake of liquid should be at least 2 litres of water in a day and fruit juices. Avoid junk foods.
Wash your face before bed time. Do not sleep with heavy make ups or any creams.
These fairness tips will support your skin to stay healthy which in turn makes your skin fairly toned.
Homemade fairness face packs
Sandalwood face pack


Ingredients: Sandalwood, Milk


Method of Preparation:
Sandalwood powder or the original sandalwood can be used. Mix sandalwood with milk and make a smooth paste. Apply over face neck and under eyes, let it dry for 15minutes.

This makes your skin fair and scar free, and provides coolness to your skin.

Oatmeal face pack


Ingredients: Oats, Rose Water, Honey


Method of Prepartion:
Add 2 spoons of oats, half spoon honey and Dabur Gulabari Rose Water in a bowl and leave it for 10 minutes. After the oats gets softened, mix it well and make a fine paste. Apply over face, you can even scrub it for 5 minutes and leave it to dry. Rinse off and pat dry.

Let the rose water be of the best brand which is natural, preferably Gulabari. Dabur Gulabari Rose Water, with its sweet scent, is one of the best rose waters and the natural product resulting exactly as the brands Claims. Combine it with any ingredient (lemon juice, aloe gel, tomato pulp), it will give you nourished skin. Also for sun tan and dull skin you can use Gulabari Rose Water.

Gram flour face pack


Ingredients: One spoon gram flour, 3 to 4 spoons of yogurt


Method of Preparation:
Mix gram flour and yogurt to form a thick non-dripping paste. Apply all over face and rinse after drying.

Gram flour has the property of tightening skin and yogurt is a wonderful cleanser thus lightening the scars. Follow this twice a week for a clear fair skin.

Mint face pack


Ingredients: 5 to 6 mint leaves, one spoon multani mitti or the fuller's earth


Method of Preparation:

Boil 5 to 6 mint leaves by adding half cup water. Boil till the mint water gets concentrated or till the water reduces to half. Now filter out the leaves and add multani mitti to this mint water. Apply to face and rinse after 15 minutes.

This is the best medicine for pimples and acne. Mint extracts tackle the imperfections of the skin by killing germs and giving freshness to skin. Multani mitti fades the scars giving a fair tone and prevents ageing by tightening up the skin.

Turmeric face pack


Ingredients: Turmeric, Lemon juice, Milk


Method of Preparation:


Mix turmeric, lemon juice and milk to a fine paste. Gently massage to face and neck and remove after drying.
Turmeric helps in reducing facial hairs and giving a shine to skin. Lemon juice is a wonderful natural bleach. It brightens up skin colour and reduces acne and blackheads.
You can find the natural lemon extracts in many cosmetics used for bleaching the skin. "Bleach" usually reminds us of the product Fem which remains to be the best bleach to this day. Fem provides you easy steps and easy application of the cream and results in radiant skin in just 15 minutes making your skin soft and shiny.
Milk added in this face pack hydrates and moisturises skin giving a soothing effect.
These natural skin care tips of homemade face packs are the best remedies for all skin types and ages. You only need to be a bit patient for both preparing and yielding results.
Click to learn more about home remedies for instant glow. Also read tips on
how to get a glowing skin
at home & various other beauty tips for fairness.
Also read
Face Pack For Fairness
Multani Mitti For Fairness
Aloe Vera Gel For Face & Skin
Honey For Skin
Turmeric Face Pack for Skin
Benefits Of Cucumber For Skin
Orange Peel For Skin
Almond Face Packs & Benefits for Skin
---
Categories
Blogger Profile
Blog Archive
Was this Article helpful?